GOOD MORNING, TODAY IS FRIDAY, APRIL 19, 2019
YOU ARE HERE: HOME> EVE BUILDING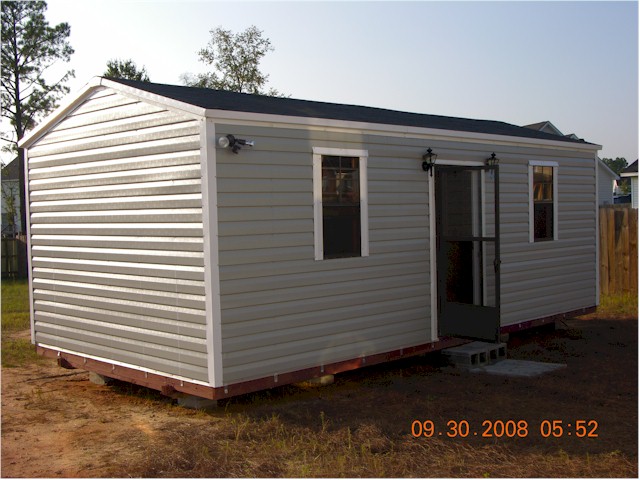 The Eve style building has a gable style roof, with 2 x 4" spruce for the interior framing. Behind each rafter, between the stud and truss, is a metal band to give extra strength to the frame. Exterior aluminum is available in many colors and metal designs.